Mayo Clinic Laboratories, with a little help from the Bow Tie Bandit, recently launched a new podcast series.
The first in this series is an interview with Ann Moyer, M.D., Ph.D.:
Top Five Things Every Medical Professional Should Know about Lab Medicine
In this podcast, you will find answers to:
What do you do all day as a pathologist?
What's your favorite part about being a pathologist?
And among several other questions, learn Dr. Moyer's answer to "What are the top five things that medical professionals should know about laboratory medicine?"
---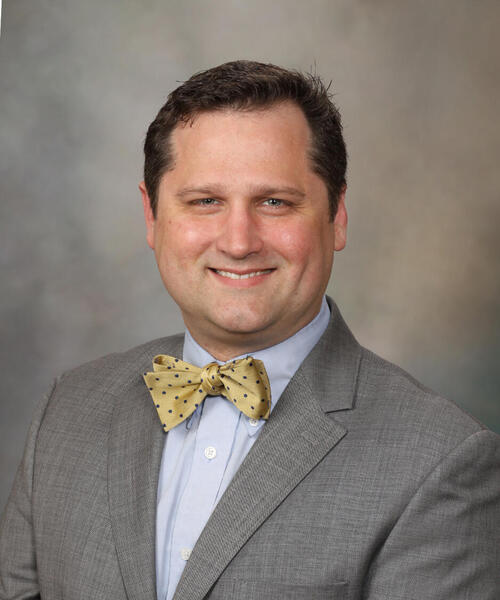 These podcasts are hosted by Justin Kreuter, M.D., also known as the Bow Tie Bandit.
Mayo Clinic Laboratories is a global reference laboratory that helps health care providers worldwide advance patient care, strengthen their practices, and broaden access to specialized testing.
Through partnerships with clinicians at Mayo Clinic and health care providers around the world, Mayo Clinic Laboratories is able to offer the most sophisticated test catalog in the world. It is because of these daily collaborations that the Labs' subspecialized laboratories continue to be a critical component to patient care at Mayo Clinic.
Read more about Mayo Clinic Laboratories.
###
If you enjoyed this article, you might want to subscribe for regular updates.
If you want to share this story with friends, social media links are at the top of the article.
And if you want to see other recent stories on the blog, the index page is a great place to start.
Tags: About, Ann Moyer, Justin Kreuter, lab medicine, Mayo Clinic Laboratories, pathology, People