So in mid-January, the holiday season is still fresh in your mind. Quite likely it was a time when you made full use of your senses of smell and taste. Mmmm. Just thinking about cookies baking in the kitchen is enough to get your mouth watering.
So what happens if your mouth doesn't water?
In a new podcast from the Bow Tie Bandit and Mayo Clinic Laboratories, learn about the perplexing work of salivary glands. Benign and malignant salivary gland tumors reveal overlapping clinical and pathologic features, imposing dramatic diagnostic and therapeutic challenges.
Get behind-the-scenes with Joaquin Garcia, M.D., vice chair of Laboratories in the Division of Anatomic Pathology and medical director of the Histology Laboratory at Mayo Clinic, as he discusses salivary gland tumors and the science behind accurate diagnosis and treatment. In his interview with Justin Kreuter, M.D., (aka the Bowtie Bandit), he also discusses his new book, "The Atlas of Salivary Gland Pathology."
---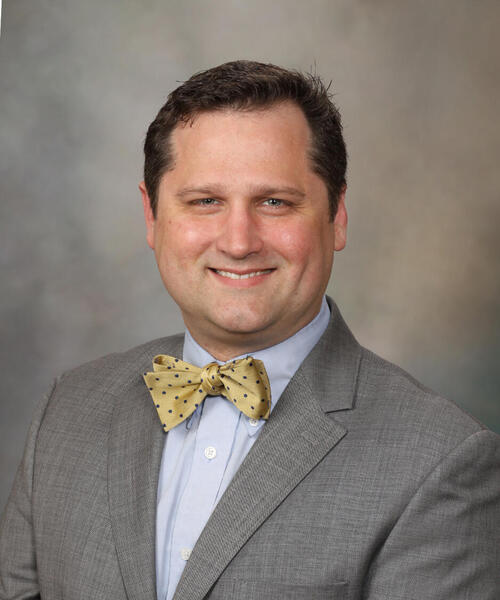 My Mouth Is Not Watering is the most recent in a series of podcasts hosted by Dr. Kreuter, discussing various topics related to lab medicine.
Mayo Clinic Laboratories is a global reference laboratory that helps health care providers worldwide advance patient care, strengthen their practices, and broaden access to specialized testing.
Through partnerships with clinicians at Mayo Clinic and health care providers around the world, Mayo Clinic Laboratories is able to offer the most sophisticated test catalog in the world. It is because of these daily collaborations that the Labs' subspecialized laboratories continue to be a critical component to patient care at Mayo Clinic.
###
Related Resources:
If you enjoyed this article, you might want to subscribe for regular updates.
If you want to share this story with friends, social media links are at the top of the article.
And if you want to see other recent stories on the blog, the index page is a great place to start.
Tags: Education, Joaquin Garcia, Justin Kreuter, Mayo Clinic Laboratories, oral health, People, tumor