According to the Office of the National Coordinator for Health Information Technology, clinical decision support provides clinicians, staff, patients or other individuals with knowledge and person-specific information, intelligently filtered or presented at appropriate times, to enhance health and health care.
At Mayo Clinic there are a range of activities surrounding the development, optimization and implementation of clinical decision support tools.
In a new podcast from the Bow Tie Bandit and Mayo Clinic Laboratories, hear from Matthew Warner, M.D., a Mayo Clinic anesthesiologist. In the podcast you will learn what clinical decision support is, as well as some of the successes and pitfalls of implementation.
Dr. Warner will also talk about some of his experiences with clinical decision support, specifically with regards to patient blood management.
---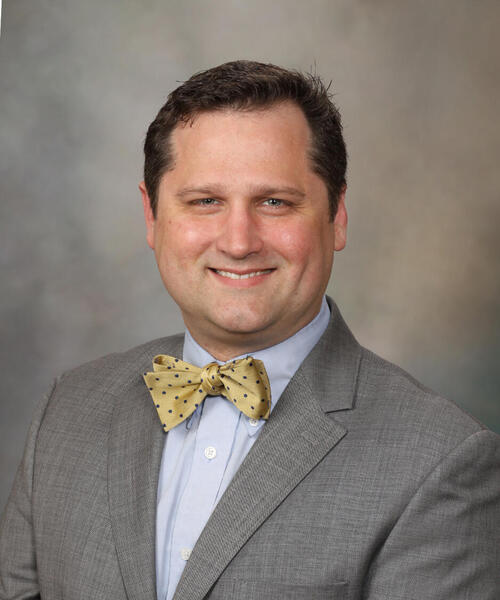 Clinical Decision Support: Making It Easy to Do the Right Thing is part of a series of podcasts hosted by Justin Kreuter, M.D., (aka the Bowtie Bandit), discussing various topics related to lab medicine.
Mayo Clinic Laboratories is a global reference laboratory that helps health care providers worldwide advance patient care, strengthen their practices, and broaden access to specialized testing.
Through partnerships with clinicians at Mayo Clinic and health care providers around the world, Mayo Clinic Laboratories is able to offer the most sophisticated test catalog in the world. It is because of these daily collaborations that the Labs' subspecialized laboratories continue to be a critical component to patient care at Mayo Clinic.
###
Related Resources:
If you enjoyed this article, you might want to subscribe for regular updates.
If you want to share this story with friends, social media links are at the top of the article.
And if you want to see other recent stories on the blog, the index page is a great place to start.
Tags: About, anesthesiology, artificial intelligence, clinical informatics, Justin Kreuter, Matthew Warner, Mayo Clinic Laboratories, patient safety, People, shared decision making